This month on the blog is "Follow through February!" Did you know 80% of people give up on their yearly goals by mid-February? Join me every week for posts and videos dedicated to helping you keep your 2019 goals on track!
Today I'm sharing my top planning and goal setting tools. Years ago, little 3rd grade Lauren got her first planner and my world has never been the same. Over the past several years in particular, I've cultivated a planning process that works really well for me and includes using some of the awesome tools included in this post. I hope this list provides a little motivation to help you kickstart your 2019. Now, let's get into the good stuff.
This is my ride-or-die, number 1 planning tool. I've been using Get to Workbook for the past 4 years and I can't imagine using another planner. This thing designed for goal setting. Each month, you set your big goals on a monthly reflection page, you then break these goals down into daily and weekly priorities. The planner is also very customizable. Each day features 3 priority bullets at the top and  a long, blank list column you can choose to use any way you like. I use this space to write what I'm doing each day, and also decorate with stickers, which I'll talk about a few paragraphs down.
2.  Powersheets Intentional Goal Planner
The Powersheets Goal Planner is new to my routine but I already consider it a necessity for goal planning. Powersheets are designed to help you set goals that last. By walking you through multiple mind mapping exercises prior to setting your goals, this planner helps you ensure the goals you set align with your lifetime priorities. There are many exercises like those found in the Powersheets online, but I like that this book organizes them in a thoughtful way. I found this planner very helpful so far, and will definitely keep you updated on how I continue to utilize it throughout the year.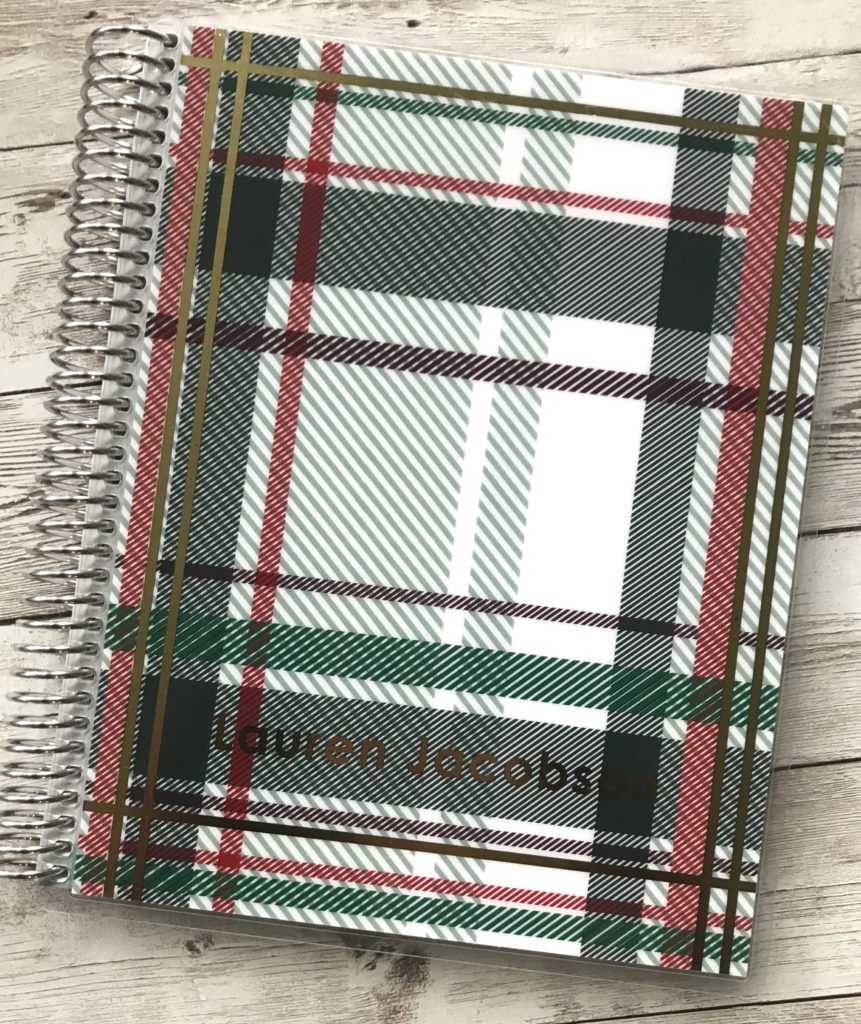 I love a good notebook, and these are really, GOOD notebooks. The pages are very thick and the waterproof covers make it feel very sturdy. I use a notebook like this one for my daily todos and as a place to brain dump. It's honestly just more fun to plan when you're writing in a notebook you love.
4. Todoist
While most of my brain dumps go into my notebook todo list, I have come to rely on Todoist for work specific tasks. I am on video calls most of the day and this tool allows me to take notes on things I need to follow-up on, and categorize them quickly. I haven't taken advantage of some its more advanced features such as, using it to schedule your todos into your Google Calendar, but it's nice to know that option is there if I ever want to level up my digital todos.
5. Using Multiple Google Calendars
Google Calendars run my work life. Since I'm on Google Calendars most of the day, one of the things I've started doing is creating new calendars for other areas of my life: volunteering, exercise classes, blog work, etc.. These calendars are not for appointments, but rather, blocking off time for working on particular projects. I can then use these calendars to help envision my week, and slot in blocks of time for these projects. The greatest benefit these calendars give me is flexibility. If I'm not able to slot in a particular activity on a certain day, that's ok, but it allows me to envision the possibility and then make adjustments as necessary.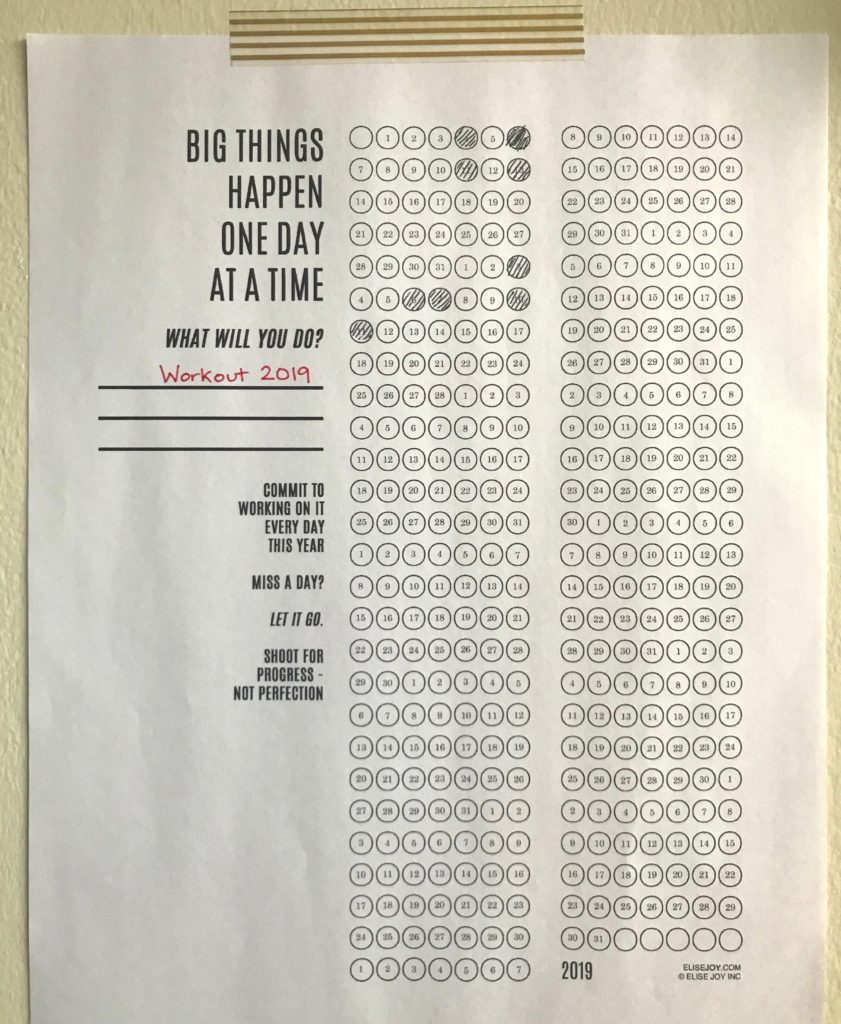 I had to add in one more Elise Blaha Cripe (creator of the Get to Workbook) favorite. These charts are a freebee that she sends out to her newsletter subscribers. What I love about these charts is they give me such a quick blast of motivation! I have one on my wall to track the days I workout. It's really gratifying to me to have one of these hanging on the wall and to see my progress in one, quick snapshot.
7. Stabilo Pens
Say hello to my favorite pens! These thin-tipped, felt pens are such a pleasure to use. They don't bleed through the page and write very precisely. I have so many Stabilos at this point, in every color imaginable. I like having LOTS of color options when decorating my planners and taking notes, it makes the process that much more enjoyable.
I had to throw in a second set of pens. 😉 These are my favorite of the ballpoint variety. They write very smoothly, and have a nice weight to them (they are not flimsy at all). I have this exact set of grey pens on my desk and it always makes me smile to have all my favorites ready to use.
These highlighters were recommended to me a few years back from a friend in law school who used them religiously . Once I got my first set, I understood why. I use highlighters to mark off completed goals and todos. I love having the dual tips, giving me the option to take notes or highlight smaller sections. The larger tip is encased in clear plastic so you can what you are highlighting. I appreciate how much thought was put into their design, it really makes all the difference.
10. Washi Tape + Stickers
Finally onto the best part, decorating! There are innumerable options out there when it comes to planner stickers and washi. The best part about this stage of planning is that it's a creative outlet. There's no need for me to decorate my planner, this is purely for fun! Here are a few of my favorites places to shop for stickers and washi tape:
Stickers:
Washi:
I hope this list inspires you to find planning tools that get you excited to sit down and goal set! Are there are any particular tools you use for planning and goal setting? Let me know in the comments! 
This month on the blog is "Follow through February!" Did you know 80% of people give up on their yearly goals by mid-February? Join me every week for posts and videos dedicated to helping you keep your 2019 goals on track!